Our Services
Serving Arnold, Barnhart, Bowen, Branson, Cahokia, Chesterfield, Collinsville, Creve Coeur, East St. Louis, Fairview Heights, Florissant, Granite City, Maryland Heights, O'Fallon, St. Charles County, St. Louis County, St. Louis, Troy, Wentzville
At J&M Renovations & Building Services in Florissant, MO, enjoy quality services. Learn more about our home improvement services by contacting us now at (708) 543-1538:

* Construction Company
* Remodeling Contractor
* Kitchen Remodeling
* Bathroom Remodeling
* Hardwood Flooring
* Room Additions
* Home Renovations
* New Home Builder
* Custom Home Builder
* Home Upgrades
* Painting Services
* Interior Painting
* Exterior Painting
* Residential Painting
* Commercial Painting
* Window Cleaning
* Commercial Window Cleaning
* House Cleaning
* Power Washing
* Pressure Washing
* Snow Removal
* Fence Repair
* Fence Install
* Deck Repair
* Deck Install
* Tree Removal
* Stump Grinding
* Landscaping Maintenance
* Lawn Care Maintenance
About Us
Construction Company Florissant MO
Visit J&M Renovations & Building Services for reliable and professional home renovation and remodeling services. Family-owned and operated in Florissant, MO, we have 14 years of experience providing home improvement services to commercial and residential clients. We are upfront, quality-driven, and are known as..."The Home Improvement Experts."

From kitchen remodeling to bathroom remodeling, all of our services are priced fairly and reasonably. We cater to the needs of our customers and offer friendly customer care and timely service. Our responsible remodeling contractors offer a professional customer care experience that is supportive and friendly!

Founded in 2018, J&M Renovations & Building Services the community of Florissant, MO, and all neighboring areas. What is our mission? "Our Mission as a Company Is to Provide the Best and Most Reliable Home Improvement Services for Our Entire Community. With True Love for What We Do and Excellent Communication, We Look To Exceed Expectations at All Times." For your peace of mind, we are an honest business that is fully licensed and insured. Your privacy will be protected by our confidential service policy. For your free estimate or to chat with our friendly team members, call us now!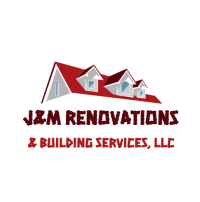 Construction Company Florissant MO
---
Business Hours
Mon
8:00 AM - 8:00 PM
Tue
8:00 AM - 8:00 PM
Wed
8:00 AM - 8:00 PM
Thu
8:00 AM - 8:00 PM
Fri
8:00 AM - 8:00 PM
Sat
9:00 AM - 5:00 PM
Sun
9:00 AM - 5:00 PM
Payment Methods
Master Card, VISA, American Express, Discover, Check, Cash, Venmo